Greetings from President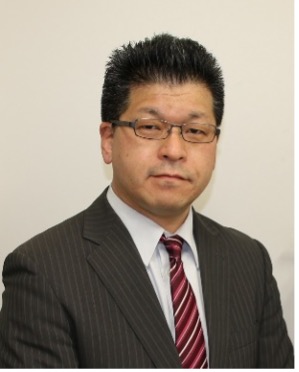 This time, I was appointed as the president of JSAM at the board of directors and regular general meeting held on June 24, 2023, and I will be working for 2 years during June, 2023 – May 2025. With the support and cooperation of all the members of the JSAM and industry associations, I would like to carry out my duties, albeit with little effort.
From May this year, the movement restrictions due to the new coronavirus infection have been lifted, various social activities have become active, and academic activities can resume face-to-face meetings and symposiums. I would like to ask all of you to participate more actively in the management and activities of the society than ever before.
This society was established as "The Japanese Society of Agricultural Machinery" in 1937. In September 2013, the name of the society was changed to "The Society of Agricultural Machinery and Food Engineers". As you know, JSAM has been transitioning from an unincorporated association to a general incorporated association since April 2019, and four years have passed. Under former president Eiji Inoue, a new membership system and changes to the election period have been implemented, and the procedures after the transition to incorporation have almost been completed. Therefore, a post-incorporation committee will be temporarily closed, and the society will be managed by 12 committees, 4 regional blocks, and 4 divisions,
As for the environment surrounding agriculture, the world's population has exceeded 8 billion, and the stable production and supply of food is becoming increasingly important. In addition, from the perspective of the environment and energy, the Ministry of Agriculture, Forestry and Fisheries has compiled the "Green Food System Strategy" as an "Efforts in the field of agriculture, forestry and fisheries toward the realization of a decarbonized society in 2050", and has proposed the research, development and dissemination of innovative technologies that are of great interest to this society. It is a great chance for members, industries, and various organizations to expand the research and development. I would like you to use this society as a place for academic exchange to disseminate and spread the results of academic research.
Finally, I would like to continue our activities with the cooperation and support of the committees, regional blocks, divisions, secretariat, and members of JSAM.